Special offer is ready. We have a special offer for you. As you know the holiday is started in Turkey. You can visit and enjoy in Istanbul or Antalya. When you arrive to the airport, you need a transfer. So, we have a special offer in this holiday. Let's start your VIP Transfer & Tour together.
What did we do for you in this season?
We will provide you VIP Transfer & Tour service with many vehicles. We have extra 5 vehicles too. They are luxurious and comfortable, modern cars.
The web site, system and booking panel have been changed, developed. You can make a booking so easy.
The payment system has been completed. You can pay the transfer & tour cost per cash and also per Credit Card. Not only cash or credit card, but also with PAYPAL you can pay. All payment systems have 3D Security options.
We have discounted all prices. All costs start from 35 EUR.
You can contact us per WhatsApp, Email, Support Website Line or Instagram & Facebook.
Special Offer: Now Start Your Holiday With Us
Discounts will continue until September.
We would like to share with you some transfer & tour area and prices.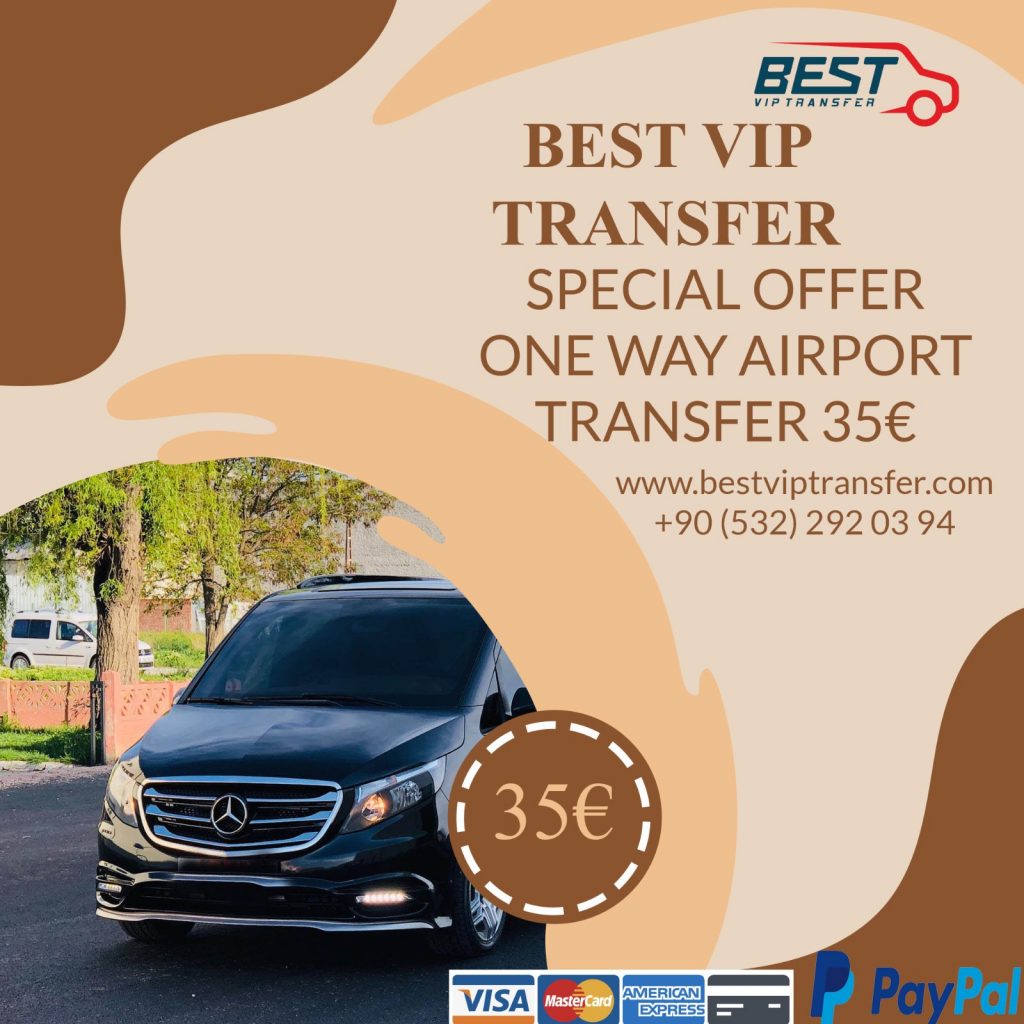 Special Offer for Transfers & Tours
How Can We Make a Booking?
If you use our special offer, you should make a booking. We have many product transfer panel and booking system.
I Have Some Questions
We think that you can have some questions. So, we open a support line for you. If you have any question, you can write us per WhatsApp or Email directly. Also, please note that you can call us per phone.
You can also send us a message with contact form.