Statue: civil airport – IATA: SAW – ICAO Code: LTFJ
Sabiha Gokcen Airport is the other biggest airport of Istanbul. It is in Pendik town. The airport was named after Sabiha Gökçen, the world's first female fighter pilot and Turkey's first female pilot. There are national and international parts of the airport.
There is a big Autopark which has 4.718 vehicles and 72 bus capacity.
Many banks has an ATM – cash dispensers.
There is a big airport hotel which has 128 rooms.
Sabiha Gökçen Airport has also VIP rooms, CIP parts, Conference rooms, many cafes and restaurants etc.
Airlines and Destinations in Sabiha Gökçen Airport
Air Arabia: Şarika
Air Manas: Bişkek
AnadoluJet: Abu Dabi, Amsterdam, Bagdat, Madine, Tahran, Wien etc.
Azerbaijan Airlines: Baku
Buta Airways: Baku
Air Arabia Maroc: Kazablanka, Tanca
Emirates: Dubai
Pegasus Airlines: Abu Dabi, Almati, Amsterdam, Ankara, Bukrest, Stockholm, Wien, Tel-Aviv, Kzablanka, Madrid etc.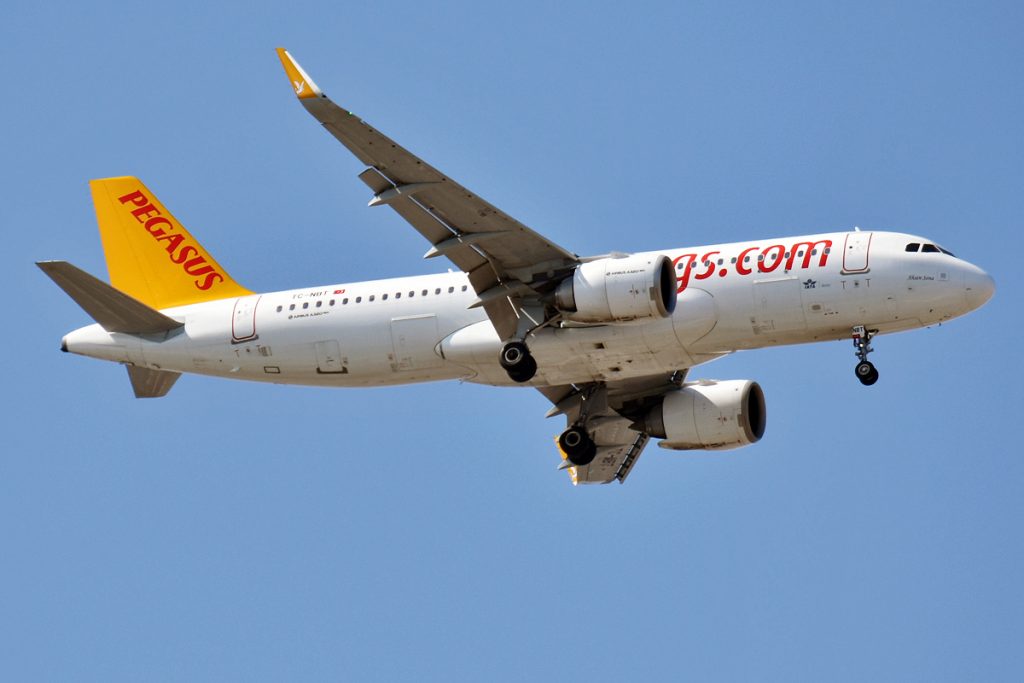 Transportation in Sabiha Gokcen Airport
The transportation is so developed in this airport. There are many transfer options like taxi, public bus, shuttle, VIP transfer, rent a car etc. Where you want, you can go there from this airport so easy.
Metro Line
It is not ready yet (2021). The construction work continues.
IETT
E 10: From Kadiköy to Airport,
E 3: 4. Levent Metro to Airport,
E 9: Bostanci – Airport
MR60: from Pendik Railway Station to airport,
16S: Uzuncayir – Metrobus – Harem – Maltepe – Kartal – Kurtkoy – Airport,
E 11: From Kadiköy to Airport,
122H: Yenisehir – Airport
130H: Deniz Harp Okulu (Naval Academy) – Airport,
131C: Sultanbeyli – Airport
132H: Pendik Railway Station to Airport,
HAVAIST – HAVABUS Lines
SG-1: Kadikoy – airport,
SG-2: Taksim – airport,
IST-8: Pendik – Istanbul Airport – Sabiha Gokcen airport
Kocaeli Bus Lines
250: İzmit Bus Station – Airport,
250G: Gebze Bus Station – Airport
BBBus – Bursa Bus Line
BBBUS: Bursa Bus Station – Airport,
Taxi – Sabiha Gokcen airport
Commercial Taxi 1: You can find a taxi at the airport (Sabiha Gokcen Airport Taxi). Out / enter of the airport they will be await you.
Commercial Taxi 2 / Bitaksi: You can use an application: Bitaksi. You can call a taxi. When you get out from the airport you can use it.
UBER Taxi: It is forbidden in Turkey. You cannot use it.
Rent a Car
Many rental companies provide a rent a car service in Sabiha Gokcen Airport. When you arrive to airport, you can go to rent a car offices area and take a car from any rental company. But we prefer you that you make a reservation before your flight. Because you cannot find a rental car at the offices when you go there.
Which Rent a Car Company Provide a Rental Car in Sabiha Gokcen?
When you search the Internet, you can see many companies like Garenta and Green Motion. But also note that, these companies have no office at the airport. These offices are out of the airport. You have to go out of the airport. Avis, Enterprise, Sixt, Zeplin etc has an office in airport. You have to provide a credit card and driver license to the rental office.
Rent a Car with Driver
You do not need to provide a driver license or a credit card. If you cannot use a car, it is not a problem. Because this service is with a driver. You have to make a booking minimum 2 or 3 hours ego. Also you have you provide some information to rent a car with driver service company. These information are;
The names of all the passengers,
Your flight no,
Your phone number with country code,
The date and also time to welcome you at the airport.
VIP Transfer Shuttle Service
This service same like rent a car with driver. The rules are same. But the vehicles and services are different some. The vehicle can be big and you can transfer with other peoples. But also you can request VIP personnel shuttle service too.
The Website, Phone and Address of Istanbul Airport